We're currently looking for commercial partners to cooperate in bringing our Made-in-Japan "EXTRIPPER" to market in Germany.
We plan to promote "EXTRIPPER" at the Formnext 2022 exhibition being held in Germany.
RAISER MOON co.,ltd.
Labor-intensive support removal achieved in a short period of time
philosophy of cleaning.
The solid substance "JAM" and the liquid "Bikan" are made from everyday ingredients that are gentile on the environment, and can be used repeatedly without having to replace the liquid for a fixed period of time. It works on through holes smaller than 1mm and significantly reduces the time cost of paraffin wax-based support material cleaning.
Examples of cleaned workpieces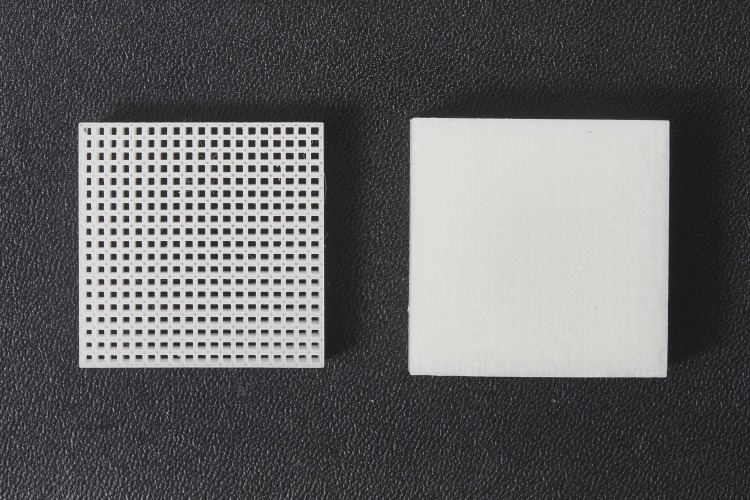 EXTRIPPER JAM
EXTRIPPER JAM is a specialty cleaning solution for paraffin-wax based 3D printer support materials.
EXTRIPPER JAM is semi-solid and simple to handle at room temperature, but when heated to ~80°C in preparation for cleaning, it becomes a liquid. The liquefied JAM is used by putting support-adhered workpieces into it. (60°C – 80°C).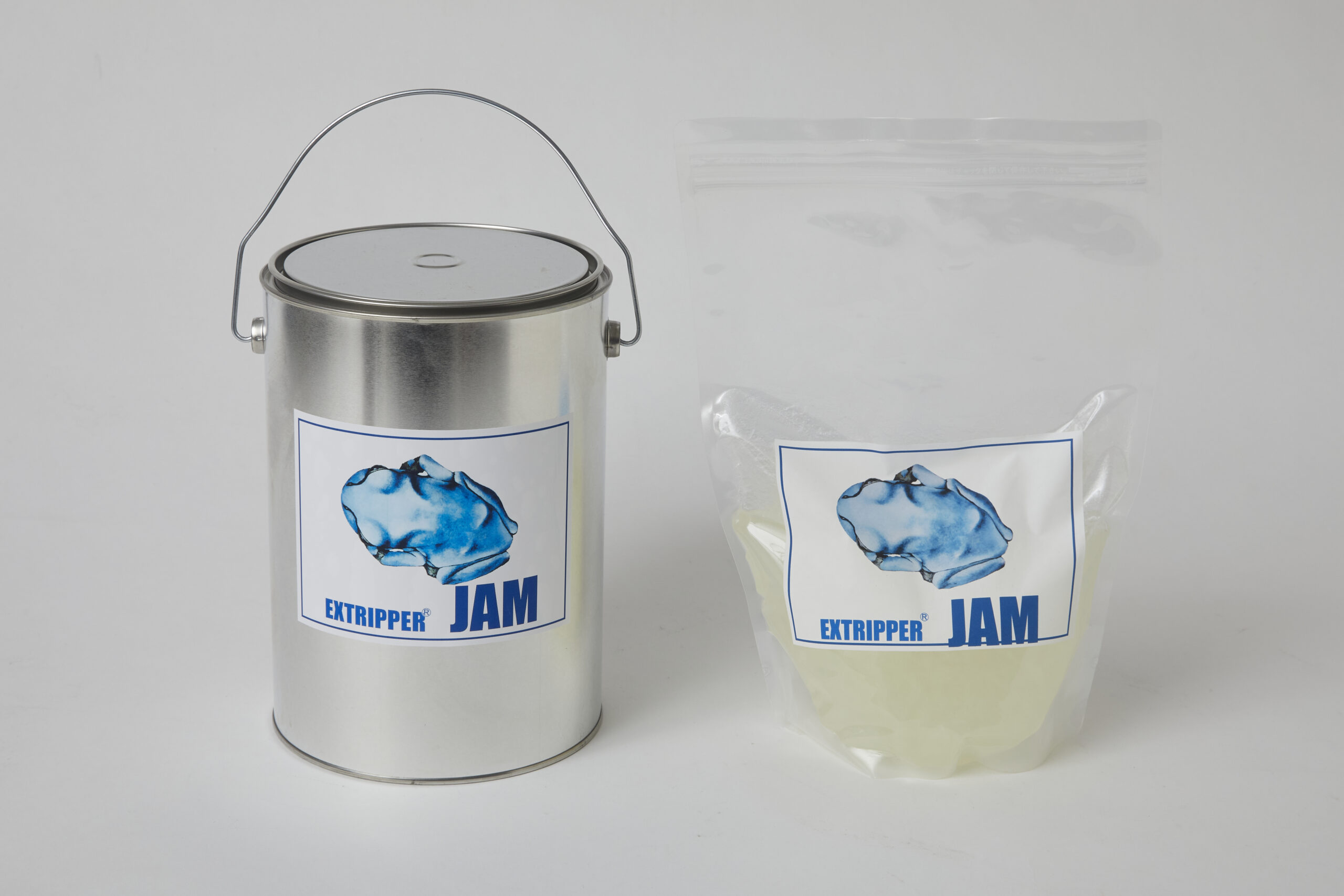 N-EXTRIPPER Bikan
N-EXTRIPPER Bikan is a finishing cleaning solution for paraffin wax-based 3D printer support materials.
Workpieces with support material removed by JAM are put into Bikan (with ultrasonic waves at ~63°C) which converts the oil-based stains into water-based stains. The process is then finished off with a hot water bath (with ultrasonic waves at ~63°C).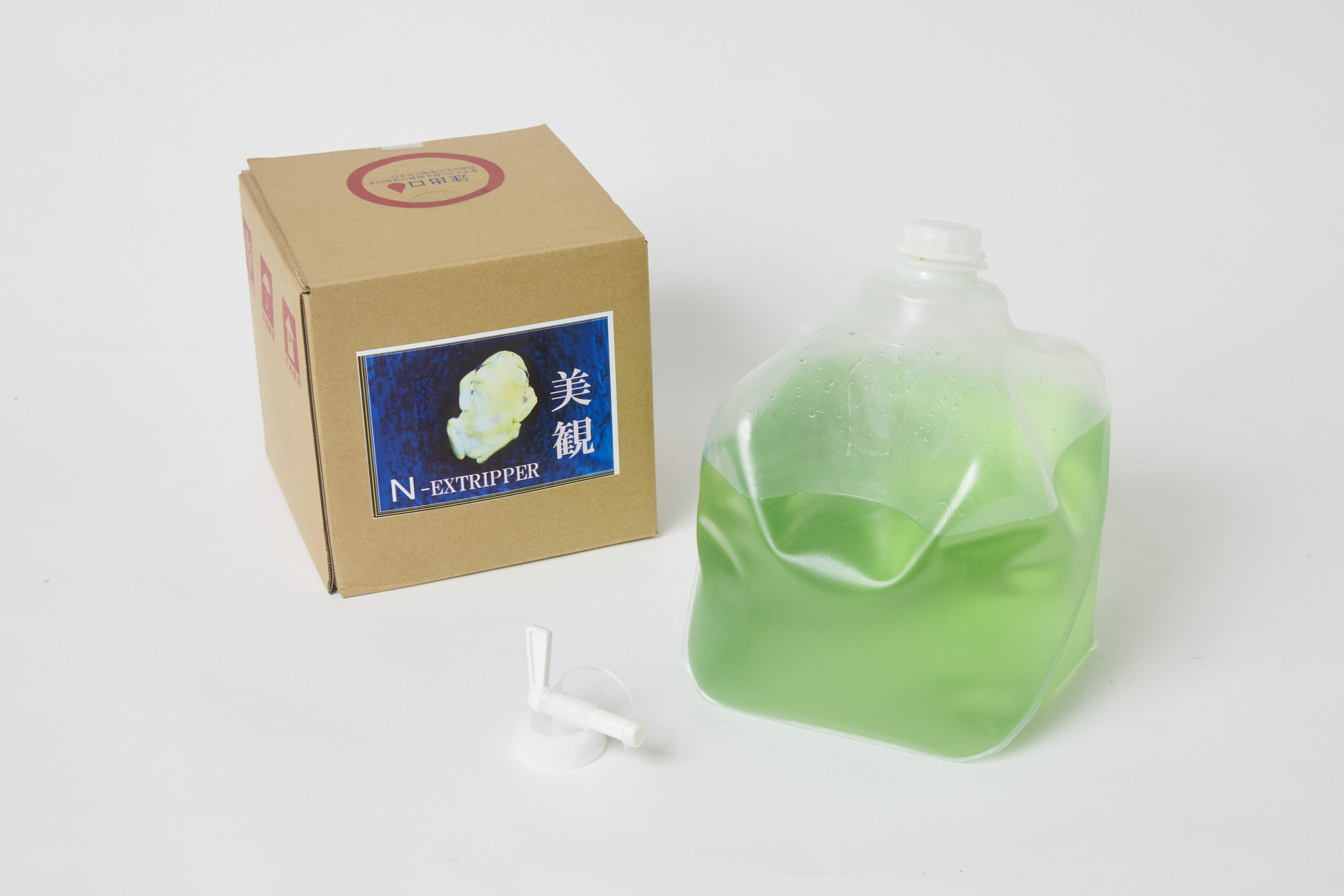 EXTRIPPER specialized equipment "EXTRA-S"
"EXTRA-S" is a piece of specialty equipment for use with EXTRIPPER JAM. They are especially effective on stubbornly small holes (penetrations and stops).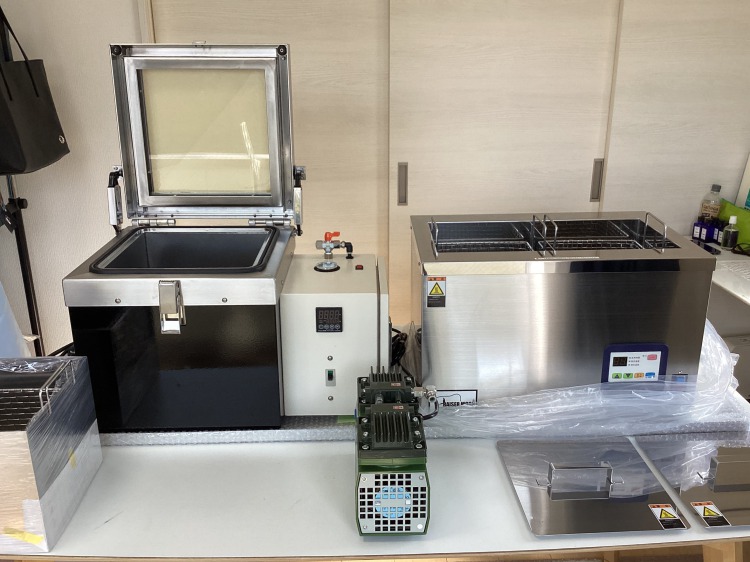 EXTRIPPER specialized equipment "EXTRA-US"
This is a device that is designed to work specifically with Bikan. It applies the finishing touches after a cleaning with JAM.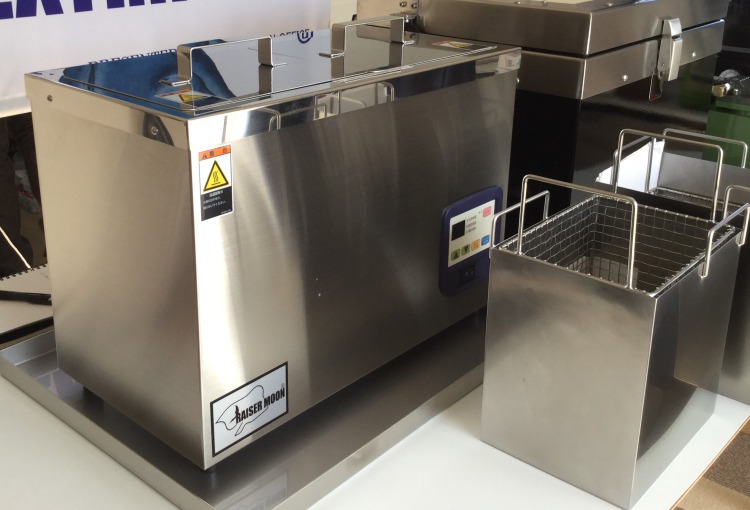 Cleaning Process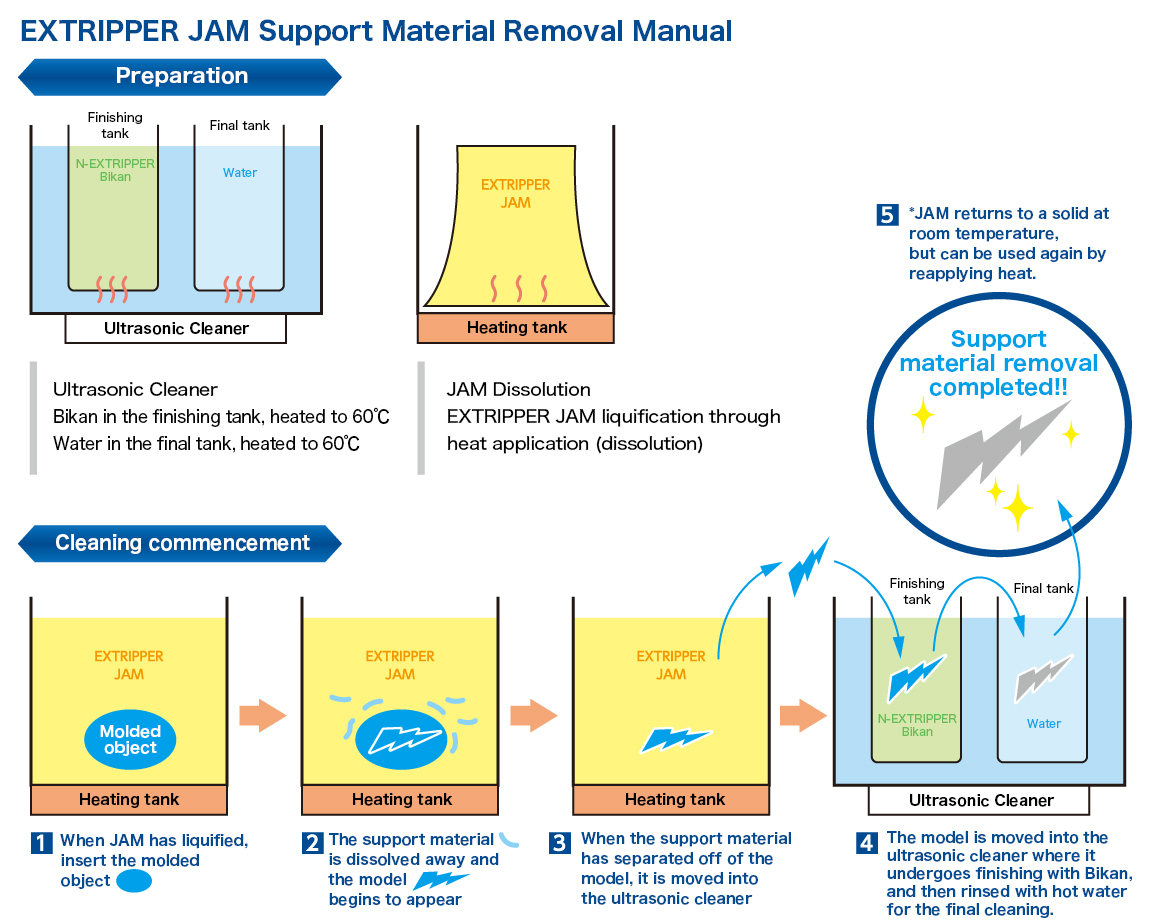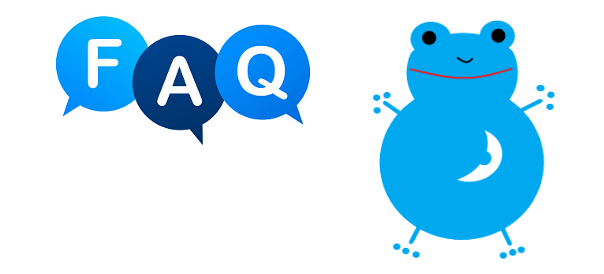 Q1 Which support materials and 3D printer models are compatible with EXTRIPPER?
A1 Use 3D Systems' "Projet" series wax based support materials for optimal results.
Q2 What are the hazards and safety of the liquids?
A2 EXTRIPPER JAM is flammable (with a flash point of 250°C), and N-EXTRIPPER Bikan is a weak alkaline liquid.
Q3 Can I re-use the same liquid?
A3 It can be re-used several times.
Q4 Can I use this product without the specialized equipment?
A4 If you get the workpiece into an environment above 60℃, the support removal process will take some time, but it may be possible depending on its shape.
Q5 Can I use the product at room temperature?
A5 JAM is a solid body at 20℃ and below so it cannot be used this way.
COMPANY PROFILE
Nowadays, it can be said that the production flow of standard technology has been firmly established.
However, there are some technical fields of expertise that are not readily available to companies.
RAISER MOON, Inc. is a company that produces research and development to bring chemical breakthroughs to the production flows of such companies.
Our philosophy is to focus on a specialized field to spark major innovations.
SERVICES
Chemical Products Research & Development / Production
Production Flow Arrangements / Consulting
Chemical Materials Planning / Design
PRODUCTS
Liquid glass "硝子の涙"
Liquid resin "樹脂の涙®"
3D printer support material removal agent "EXTRIPPER®"
Water-soluble cutting oil for resins "RAISER SCREW"
Specialty materials brand "RAISER MOON YUKA"
COMPANY PROFILE
RAISER MOON, Inc.
Office:
〒350-1350 1-4-5, Irumagawa, Sayama City, Saitama Prefecture, Primavera 402
Research Lab:
〒350-1305 1-24-3, Irumagawa, Sayama City, Saitama Prefecture, Villetta SAYAMA303
TEL:04-2968-7709
For a price quotation or technical consultation please feel free to contact us.
Contact by telephone
TEL:04-2968-7709